2016 Barolo Monvigliero
Bel Colle
Rødvin - Nebbiolo - 75 cl - 14,50 %
Vininformation
De maksimale 3 glas i Gambero Rosso

94 point - Wine Enthusiast (Best of 2020): "Rose, camphor, pipe tobacco, leather and tilled earth are just some of the aromas that appear in this full bodied, fragrant red. Elegantly structured, the focused palet features ripe black cherry, licorice and clove framed in firm, fine-grained tannins. Fresh acidity keeps it vibrant."
93 point - Robert Parker: "Drawing its fruit from Verduno, the Bel Colle 2016 Barolo Monvigliero is a tight and sprightly expression. The wine delivers a lean and slender mouthfeel with a full bouquet of blue flower, wild berry, forest floor and aniseed. Monvigliero shows nice balance, and what it lacks in outright intensity, it delivers in finesse and smoothness. The tannins are softly integrated, giving this wine an accessible, silky or medium-term personality."
Her får du en enkeltmarks Barolo med typicitet og raffineret elegance. Farven er intens granatrød. Duften er dyb med aromaer af blommer, brombær, violer, roser, hvid peber og kaffe. Smagen er tør og fyldig med fløjlsbløde tanniner og stor frugtkoncentration. Eftersmagen er harmonisk og varer ved. Monvigliero er velegnet til retter med rødt kød, vildt og modne oste. Nyd den ved 18 - 20 grader. Den kan med fordel dekanteres nogle timer, før den skal nydes.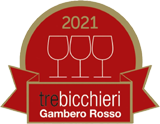 Anmeldelser af 2016 Barolo Monvigliero
Søg efter vine